CSD has encountered a variety of conditions related to foundation design. CSD has designed foundations for buildings and non-building structures including shallow foundations, deep foundations, and specialty foundation design. Working with the geotechnical engineer, CSD can provide foundation design solutions for every situation.
The successful performance of equipment demands attention to the design of the foundation that supports it. CSD has designed equipment foundations to meet this demand. The following issues are of heightened concern to equipment foundations: design for both static and dynamic loadings, detailed consideration of soil/structure interaction and prediction of both absolute and relative long-term settlements. As our experience demonstrates, successful designs require close collaboration among the Owner, the equipment supplier, the geotechnical engineer and CSD.
CSD is committed to the success of our clients and their projects, and the foundation components of these projects are critical to that success. Our deep knowledge and experience allow us to design customized solutions for static or dynamic loads that help to ensure the integrity of the final structure. Responsive service and close collaboration with our clients fosters long-term relationships, making CSD a highly reliable partner that consistently exceeds expectations.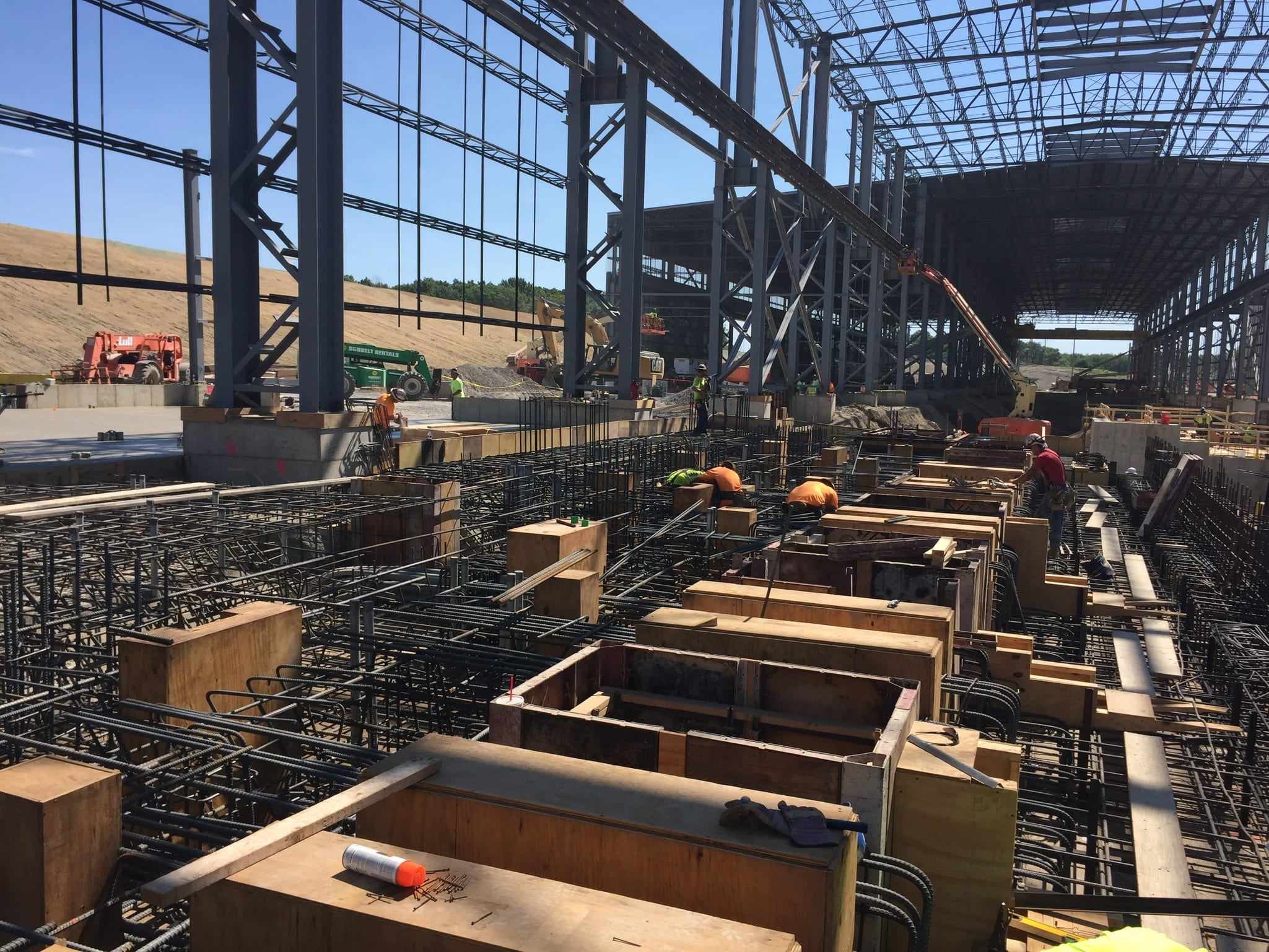 CSD provided engineering for the complete building package and equipment support package for Steel Dynamics' new rebar mill.  Learn More >
Building Foundation Design
Equipment Foundation Design
Underpinning Design
Deep Foundation Systems
Specialty Foundations
Evaluation of Existing Foundations
CSD is dedicated to the success of your project. Our team of experts brings an unmatched level of ingenuity and experience to provide value to our clients. To move your project forward, contact us via phone or email today.