Industrial clients benefit from CSD's wide range of capabilities for the design of new facilities and the renovation of existing facilities. CSD has achieved national recognition for our special expertise in the design of crane buildings, mill buildings, automotive facilities, equipment support structures, and equipment foundations.
Our knowledge and experience allows us to offer specialized services related to structural engineering and design for tanks and bins for industrial facilities. CSD provides the necessary analysis for vibration and dynamic loads to ensure the long-term success of the project. Our experience is demonstrated in AISC Design Guide 7 Industrial Buildings – Roofs to Anchor Rods which was authored by CSD and leadership on the committee for AIST Technical Report 13 Guide for the Design and Construction of Mill Buildings.
Each industrial building project represents a new challenge for our team, but we recognize that the design must evolve from proven concepts and criteria. We understand that the requirements for each industrial project are unique and that the manufacturing process is paramount, and we design buildings that exceed client expectations and efficiently serve the production operation for which they were intended. With over 50 years of expertise in industrial buildings, CSD delivers project success for our clients, resulting in well-designed, cost-effective buildings.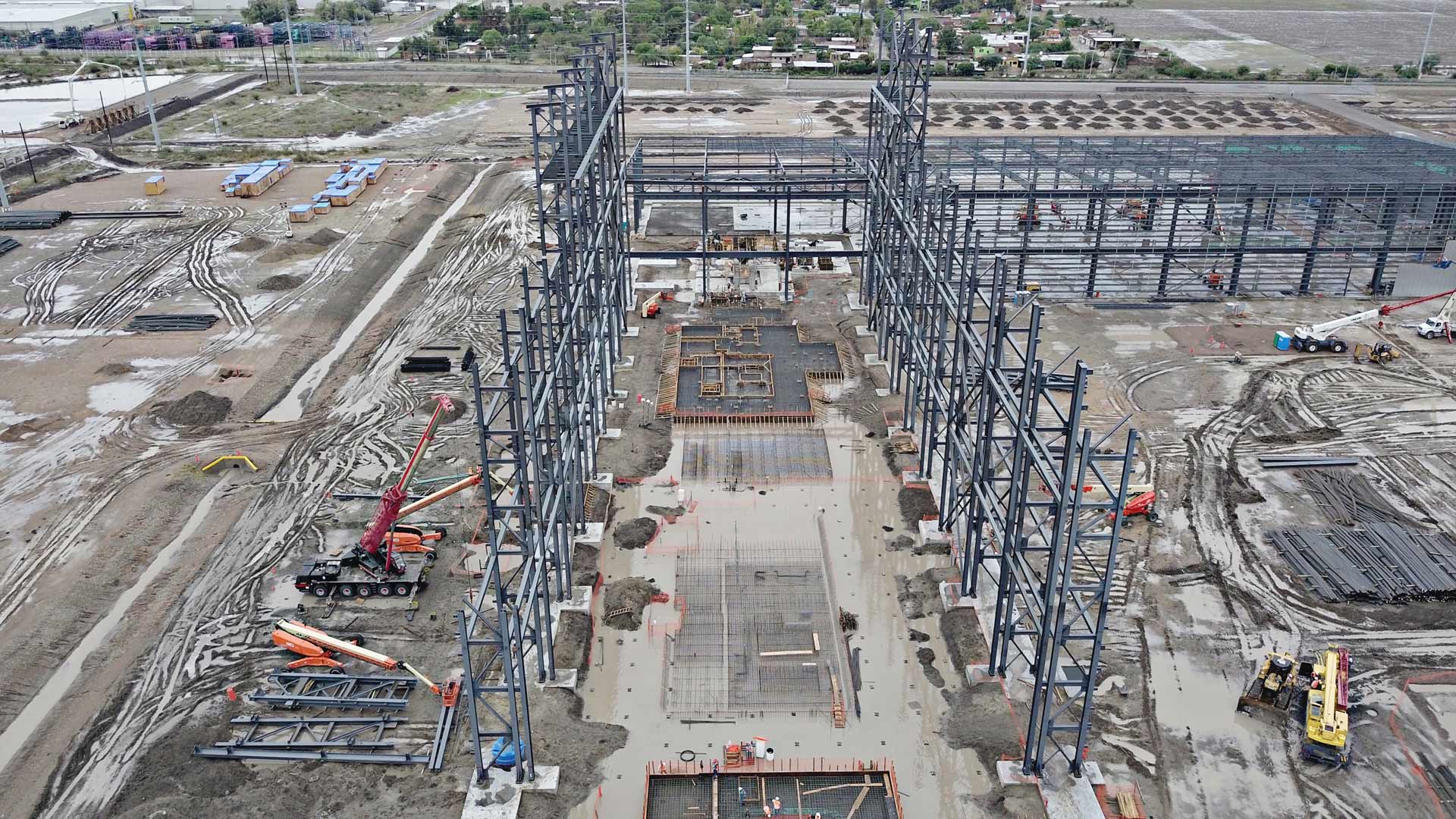 CSD's partnership and relationship with Nucor made our team the logical choice to provide building structure design for this project.  Learn More >
Structural Design
Crane Building Design
Site Planning
Assistance With Process Layout
Rack Storage Design
Equipment Foundation Design
Underpinning Design
Vibration Analysis
Building/Structural Modifications
Structural Evaluations
Construction Inspection
Architectural Design
Failure Investigation
Expansion of Existing Structures
CSD is dedicated to the success of your project. Our team of experts brings an unmatched level of ingenuity and experience to provide value to our clients. To move your project forward, contact us via phone or email today.