New facilities and expansions involve large capital investments and aggressive timelines with very little margin for questions or changes during construction and installation. We understand that the manufacturing process is paramount, and we tailor our designs for fast, straightforward installation to reduce downtime and ensure project success.
CSD brings over 50 years of experience and innovation to each industrial facility project with specialties in:
Mill / Crane buildings
Automotive facilities
Equipment support structures
Heavy Equipment foundations
Material Handling & Support Structures
Specialty Industrial Structures
CSD continues to move the industry forward with our committee work and frequent published articles, design guides, and other contributions. By helping to develop the state-of-the-art in industrial facility design coupled with our everyday practice, we remain experts in the application of its principals.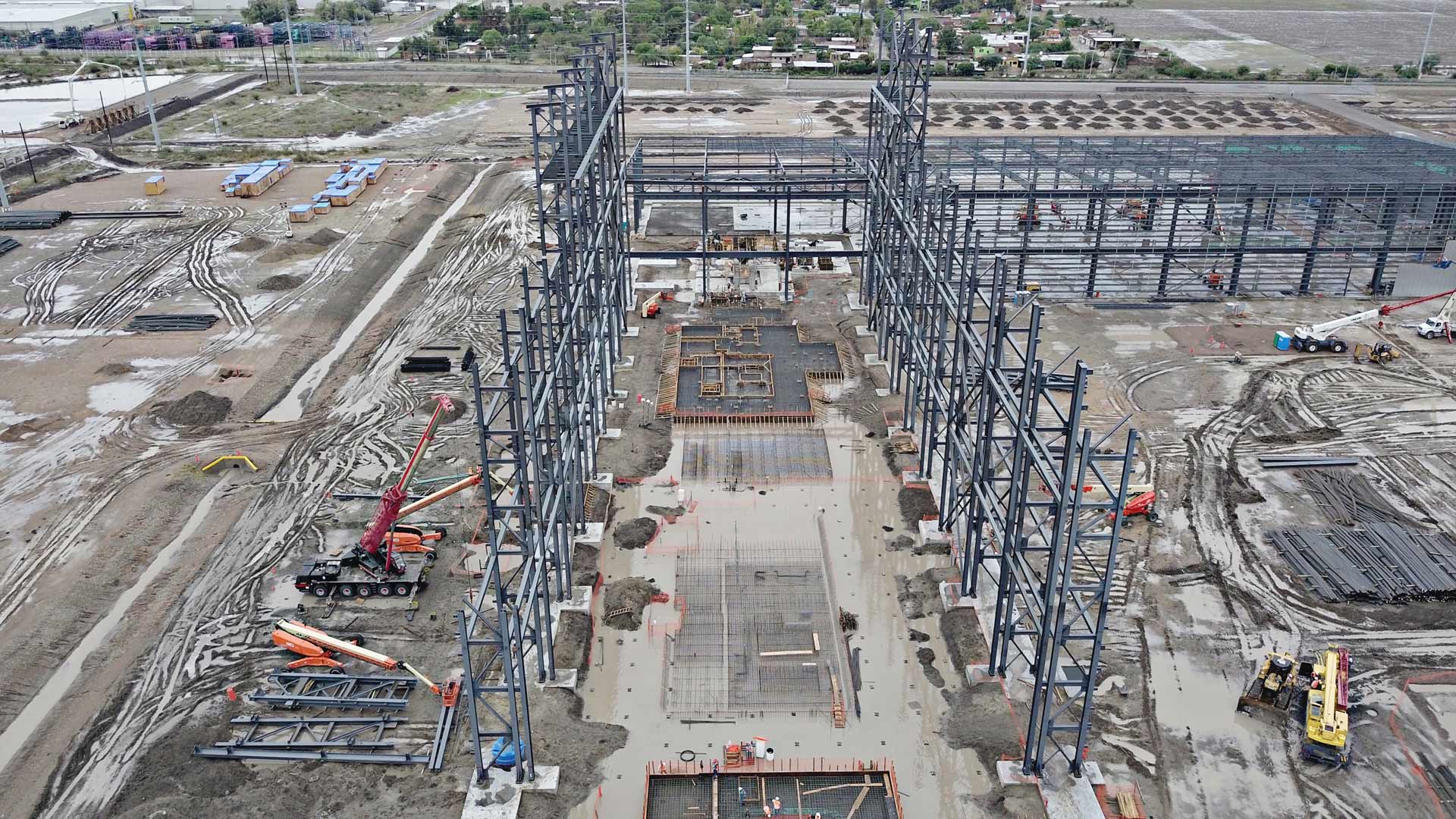 CSD's partnership and relationship with Nucor made our team the logical choice to provide building structure design for this project.  Learn More >
Structural Design
Crane Building Design
Site Planning
Assistance With Process Layout
Rack Storage Design
Equipment Foundation Design
Underpinning Design
Vibration Analysis
Building/Structural Modifications
Structural Evaluations
Construction Inspection
Architectural Design
Failure Investigation
Expansion of Existing Structures
CSD is dedicated to the success of your project. Our team of experts brings an unmatched level of ingenuity and experience to provide value to our clients. To move your project forward, contact us via phone or email today.