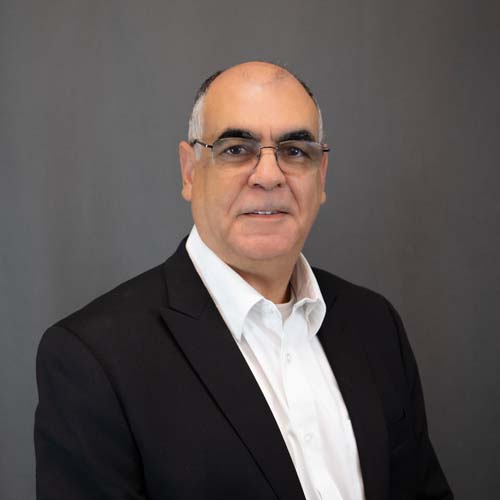 Dr. Mahmoud Maamouri joined CSD in 1998. He was promoted to Associate in 2001, Senior Associate in 2004, and Principal in 2007. Mahmoud specializes in the design of specialty structures including bins, water/wastewater treatment equipment supports and anchorages, and air handling units and curbs. He also worked on the design, analysis, and design review of precast/prestressed concrete buildings and components, in both structural and architectural concrete design. His projects include parking structures, and commercial, industrial, and institutional buildings.
He regularly lectures at the University of Wisconsin Engineering Professional Development Department where he presents the Civil Engineering Refresher: Steel and Concrete and, more recently, Structural Provisions of the IBC. He is also an Adjunct Associate Professor at Milwaukee School of Engineering since 2001 lecturing on the topics of Prestressed Concrete Design, Wood Design, Masonry Design and Strength of Materials.
Mahmoud enjoys playing and watching soccer, cooking, and spending time with his family.
B.S. Civil & Environmental Engineering (Structural Engineering emphasis) – University of Wisconsin–Madison, 1986
M.S. Structural Engineer – University of Wisconsin–Madison, 1988
Ph.D. Structural Engineering – University of Wisconsin–Madison, 1991
Professional Registration
Alaska (SE)
Arizona (SE)
California (PE and SE)
Colorado
Florida
Georgia
Hawaii (SE)
Illinois (SE)
Michigan
Mississippi
Missouri
Nevada (SE)
New Jersey
New York
Ohio
Oregon (PE and SE)
Texas
Washington (PE and SE)
Wisconsin
Puerto Rico